The Asantehene, Otumfuo Osei Tutu II, has been formally welcomed to go to the memorial service of Queen Elizabeth II, the longest-serving English ruler. By the greeting, Otumfuo will go to the Sovereign's Lying-In-Express, the Ruler's Gathering, State Burial service Administrations, and the Unfamiliar Secretary's Gathering. The occasion will occur on Monday, September 19, 2022. His Royal Majesty is expected to honor the invitation to the final burial of Queen Elizabeth II after King Charles III invites him.
It is a great honor for the Otumfuo and the entire 'Manhyia Palace' to receive such recognition from the United Kingdom. The Queen's death shocked a lot of people around the world. It has halted economic activities in the United Kingdom and around the globe.
The whole world is mourning the Queen and the final burial which will take place in the United Kingdom at 'Bagham' Palace where the world will come to say their final greetings to the late Queen of England.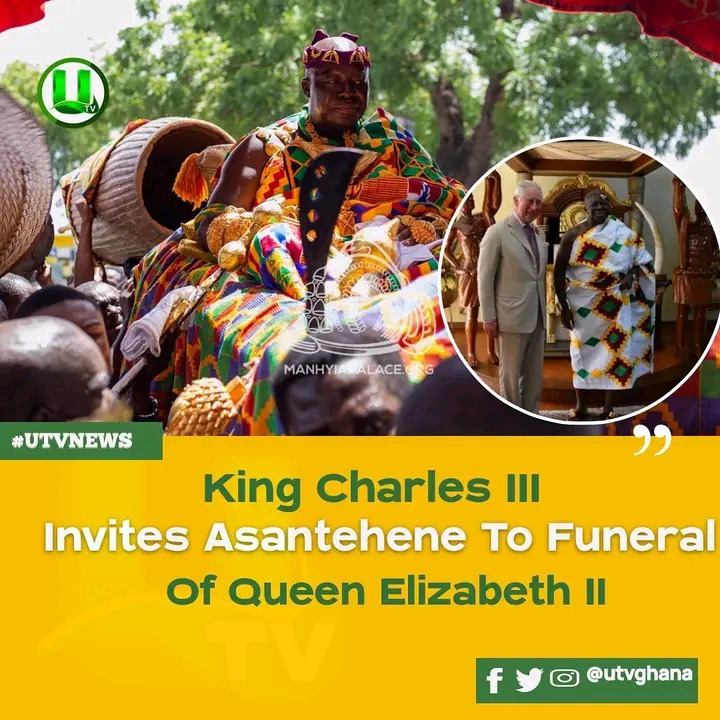 Credit: UTV Ghana