As part of the measures to promote Ghana into the world of digitalization, government took upon itself to implement an initiative to help store information of citizens for purposes of easy retrieval known as the Ghana or ECOWAS card. Almost all of the telecommunication networks and other banks have resorted to the use of the Ghana card for transactions as well as urging all members to update their personal details with the card.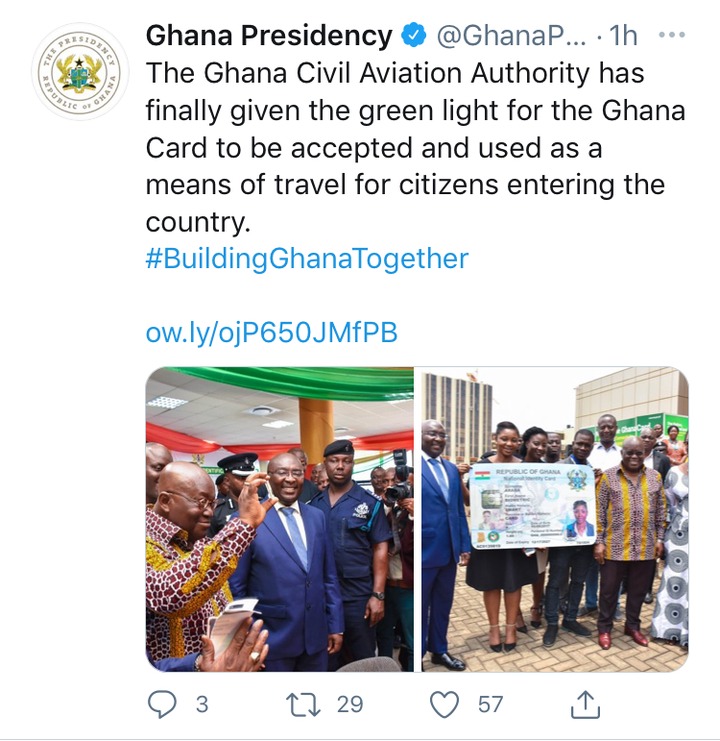 Reporting from the official twitter page of the Presidency of Ghana, it has been declared that all citizens with the Ghana card are eligible to travel outside the country or entering into the country as it replaces the passport means. This communique was released after the Ghana Civil Aviation Authority finally gave a green light after some months when government issued the proposal for the Ghana Card to be used as a means of moving out and coming into the country.
Some citizens have expressed their gratitude to the efforts made by the government to make the above come true. Below are some of the reactions I gathered from some citizens: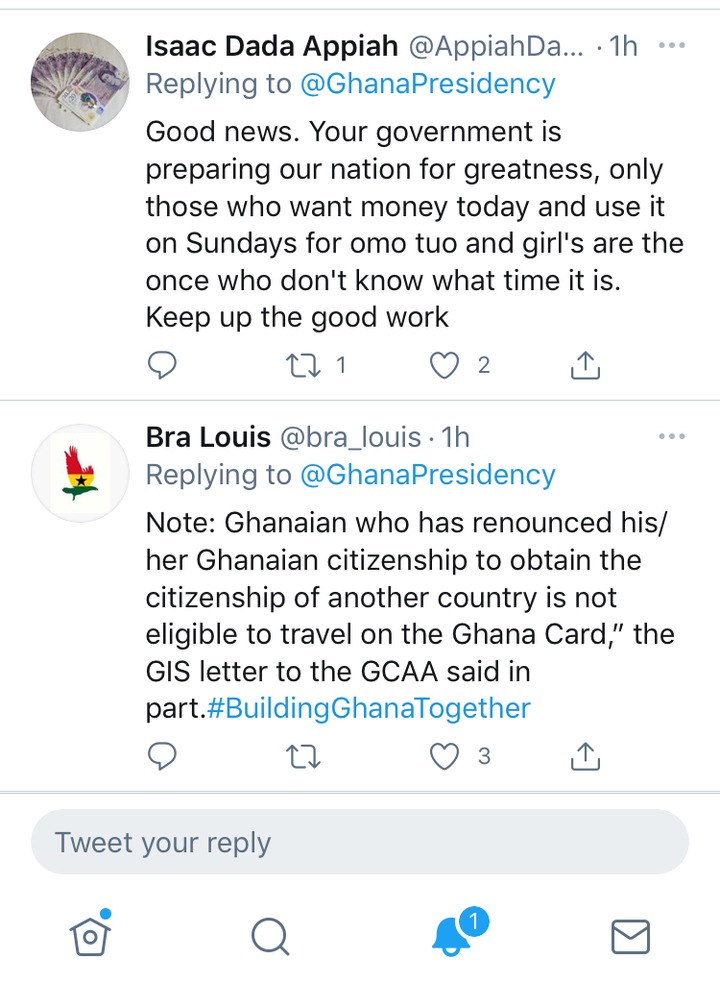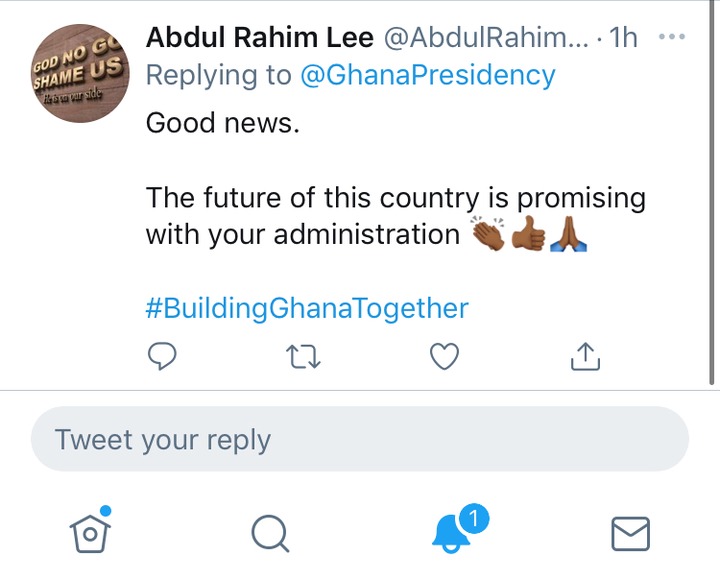 What is your opinion about the finally approved Ghana Card for travelling purposes? Is it a stepping stone for more development to come? Let your opinion be heard in the comments section below. Do not be left out and have a nice day!