There are times that people make mistakes and misjudge others wrongly. A guy had made a mistake and realized that he has to apologize to her girlfriend. The lady didn't explain what caused the breakup but she explained with evidence that her boyfriend apologized to her with a brand new car.
Watching the video carefully, you can see that there is a brand new GLK vehicle in a compound. There were about three ladies including the lady in question and one guy in the compound. The lady's eyes were closed and she was walked to where the vehicle was. The friends removed the cloth covering her eyes and to her surprise, a brand new car is parked in her compound.
It was then that the friends explained to her that her former boyfriend who broke up with her some few days ago came with this to apologize to her. They gave her the car keys and the lady quickly jumped into the car looking extremely excited. Some social media users after coming across this video said that the lady is so lucky. Others said that the boyfriend probably broke up with her to test her.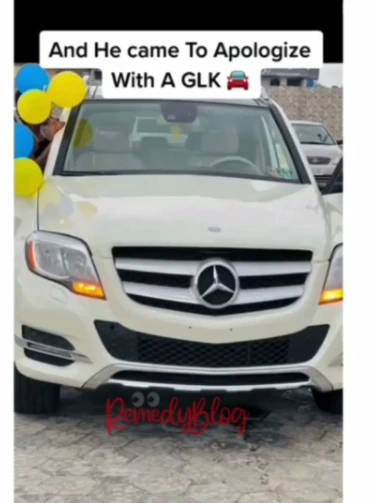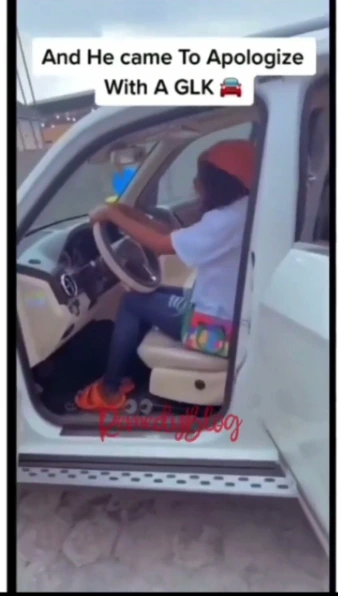 Watch the video below:
View this post on Instagram